Bio-Identical Hormone Replacement
Bio-Identical Hormone Replacement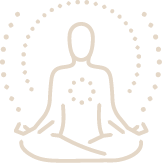 MENTAL HEALTH
BIOIDENTICAL HORMONES
ENERGY MEDICINE
What Are
Bio-Identical Hormones?
Natural, biologically identical hormones mimic the shape and function of our own endogenous hormones. The body treats and processes them in the same way it has processed its natural hormones for years. They are safe, have few side effects, and can have a rejuvenating and proactive effect.
Unfortunately, many of the hormones regularly prescribed are not identical to those found in the human body. As the body works to metabolize these foreign substances, it can produce toxic by-products, which can cause side effects such as bloating, mood swings, water retention and serious problems as heart disease and cancer risk.
We offer both static (same dose) and Wiley (rhythmic) bioidentical hormone protocols for both men and women.
The Wiley Protocol is a trademarked delivery system consisting of bio-identical estradiol-progesterone and testosterone in topical creams dosed to mimic the natural hormones produced by your body when you were in your 20's.
The creams vary in their amounts throughout a 28-day cycle to mimic the level of youth when heart disease, stroke, diabetes, cancer and Alzheimer's disease were not immediate concerns.
Approximately 80% of females with a uterus will have perfectly normal regular menstrual periods every 28 days.
While Dr. Banyas is able to prescribe several different hormone replacement protocols, the Wiley Method is the preferred choice of most of our patients.
Hormones
(Click title for more information)
Request Your Consultation
To request your consultation with Dr. Carol Banyas MD, Danville's leading integrative psychiatrist, please click below or give us a call at (925) 838-2138.